Are The Paparazzi Following Chris Lane and Lauren Bushnell?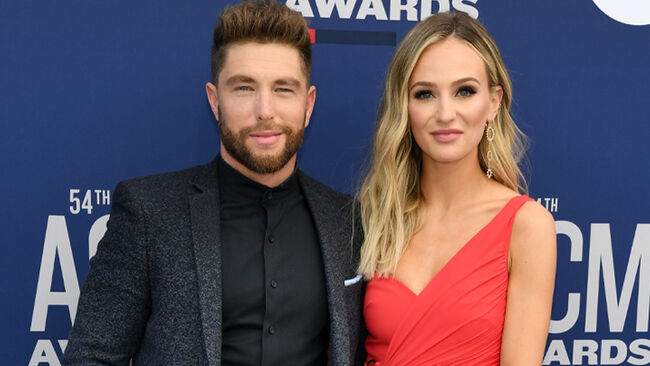 Cody Alan greeted Chris Lane in Napa Valley, California with a warm smile and a truth laden joke, "I feel like the paparazzi is following you!"
The fact is, Cody's jest was actually spot-on.
Since Chris and 'The Bachelor' star, Lauren Bushnell made their romance official in November of 2018, Bachelor Nation Fans and the paparazzi have been snapping photos of the duo at every turn.
While on vacation together in Hawaii, the lovebirds played a few rounds of corn hole only later to realize that they had been the focus of several cameras. Where they creeped out?
"Dude, we had some of the funniest photos ever taken of us," said Chris. "We were playing corn hole, and they caught some of the funniest angles. We both laughed until we cried, looking at those photos."
Chris also shared with Cody that he really enjoys the attention, but his favorite part is watching fans interact with Lauren."One of the best parts is, when she comes out to the shows, and people come out for a meet and greet, they're excited to meet me, but as soon as they see her, it's a total freak out. Girls love people who have been on 'The Bachelor.' They go crazy for her and as somebody who loves her, I love that."
RELATED: Is Chris Lane Engaged?
Will Chris be popping the question this year? Let Cody Alan know what you think by connecting on Twitter at @CodyAlan.
Photo Credit: Getty Images.

CMT Cody Alan
Want to know more about CMT Cody Alan? Get their official bio, social pages & articles on CMT Radio Live + CMT After MidNite + CMT All Access!
Read more